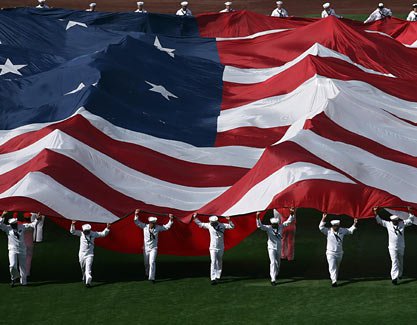 You're so focused on unplugging and decompressing over the next few days that an appointment may have slipped your mind.
3pm on Memorial Day, remember?
Sure, Memorial Day weekend is when America pretends that summer has started. And if you're like 80% of us, that's where the meaning of the three-day holiday begins and ends.
Which is why, in 2000, Congress passed The National Moment of Remembrance Act, as an added way of honoring America's fallen heroes. For one minute on Memorial Day, we're all stopping everything to pay our respects to the men and women who died in service of our country, especially those who died in battle. The time of 3pm was chosen because it's likely when Americans are most enjoying the freedom made possible by those who died in service of their country.